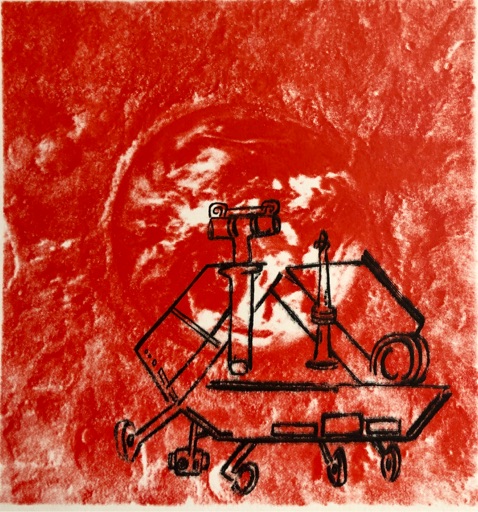 A podcast about the wonders of the universe and how science helps us illuminate our lives by discovering them together. A conversation about science as a creative activity at the heart of human culture. An attempt to bring science out of the ivory tower laboratory into the cafes and pubs and streets to be part of our cultural discourse.
Episodes
Monday Aug 31, 2015
Monday Aug 31, 2015
Science: A Candle In The Dark
Episode 7: Fear and Learning in Science & Mathematics
Airdate: 25 August 2015
Host: Dr. Madhusudan Katti
Guests: Dr. Amanda Mortimer and Dr. Beth Weinman.
Topic: Are you afraid of science? Do you suffer from Maths Anxiety? And are you transferring some of these fears to your children, even as you are anxious for them to do well in the STEM (Science, Technology, Engineering, and Mathematics) disciplines? In this episode, neuropsychologist Dr. Amanda Mortimer from Fresno State helps us develop a better scientific understanding of how fear and anxiety affect our ability to learn and remember things, and what are good ways to address the anxiety triggered for so many by science and mathematics. Dr. Beth Weinman discusses how some of this developing understanding of learning and memory is being applied to improve the success of incoming Science majors in a new First Year Experience program in Fresno State's College of Science & Mathematics. The program (in which Dr. Katti is a collaborator) is particularly focused on helping students who are from economically challenging backgrounds, from under-represented minorities, or are the first generation from their families to ever go to college – demographics which constitute the majority of students on our campus and indeed in the Central Valley. A better understanding of how the mind works for optimal learning should help these students break patterns of anxiety about learning science and mathematics which have held them back, and go some way towards addressing the leaky pipeline in developing a new generation of diverse scientists and science-literate citizens.
Have a listen, and do share any thoughts you might have about your perception of science and learning.
Image: Students from the incoming Freshman class of Science & Maths majors at Fresno State. Photo by Cary Edmondson, the official University Photographer.